May 2019: A Note From Diane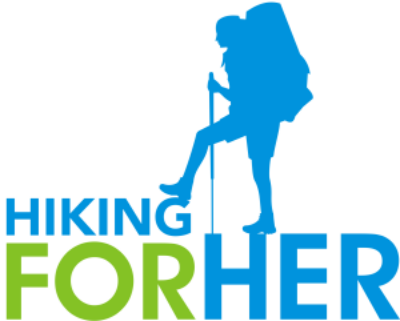 Hello to you, my virtual trail sister!

As May draws to a close, let's take a peek at all of the hiking related stuff I've pulled together for you: two giveaways, Ranger Raina adventures, an air pollution update, a Kelty anniversary worth noting, fresh new gear reviews, and lots more.

As we in the hiking world say, lace up your boots and let's go!


---
TWO GIVEAWAY OPPORTUNITIES
Who doesn't love a chance to win hiking gear and hear about new trail stuff?

If you've never heard of Garage Grown Gear, here's the link to their Ultralight Giveaway: GarageGrownGear Giveaway

The catch: You will have to enter your email address and it will be shared with several other companies.

But they are giving away over $4000 in prizes from 21 small, startup and cottage outdoor brands that you might like to hear from (that's the Garage Grown Gear angle). Note: the contest is over by June 6th.

Not as extravagant but certainly heartfelt, Hiking For Her is featuring a May giveaway to make sore muscles and achy joints feel better: Joint Jam from Colorado Aromatics.

Just in time for those of us who are ramping up our mileage and tackling harder hikes! The giveaway details and entry form can be found here: Hiking For Her Monthly Giveaway


---
MEET RANGER RAINA
A company named Mountainclimb makes really cool benchmark medallions to commemorate your favorite hiking destinations.

Now they've decided to do a "take me with you" summer adventure for a doll named Ranger Raina.

If you'd like to participate in her itinerary, you can send a short essay with details about where, when and what your outdoor plans are to vist any national park, monument or public land.

The goal: to see how far Raina can travel with hikers and families through the United States, and to follow along on her adventures.

Sounds like a great way to see what other hikers are up to this summer, beginning in early June.

To see a photo of her, and to get more details: Ranger Raina Mountainclimb


---
NEWEST HFH REVIEWS
Title Nine trailworthy clothing: Title Nine Review

Hands free light without the headlamp: Powercap Review

Carbon fiber poles, tested on dirt, snow and ice: Montem Poles Review


---
BIOMATERIAL TRAIL SHOES
Algae based bloom foam?

Corn-based, vegan biopolymer?

Those are the bio based materials in a shoe that uses 10% less material than typical trail shoes.

If you're interested in reducing your use of products based on petrochemicals, and help solve algal bloom issues in the environment at the same time, Vivobarefoot might have what you need for your feet. Vivo Shoes


---
HIKING WITH CATS: IT'S A THING
Got a lot of comments (pro and con, plus one horror story involving a black cat on a sunny day) regarding an article on how to hike with your cat.

Just in case you don't subscribe to the weekly updates, I wanted to share it here so you can decide if a purring buddy on your next hike is a good idea.

Hiking With Cats


---
HAPPY 100th BIRTHDAY
Have you ever used a Kelty backpack? My second external frame backpacking pack in the 1980s was a Kelty, and although it had a few issues, I loved it.

So I'm going to toast Dick Kelty's 100th birthday, iconic founder of the company, on my next hike with an extra long swig of ice cold water.

Why? He is considered the Henry Ford of the outdoor industry because of the way he paired materials with innovative designs, and then threw in exceptionally generous customer service for the company that bears his name.

If you're a Kelty fan, join me in raising your water bottle high on your next hike to honor this man's lasting outdoor legacy.


---
TROUBLING NEWS FOR HIKERS
Don't mean to bring you down, but if you've noticed a decrease in air quality in our National Parks, there is a recent Parks Report that explains why.

The reason I bring this up? When I was at higher elevations in Mt. Rainier NP two weeks ago, I noticed a thin gray blanket of smog blanketing the Seattle area and reaching into the park.

This smog blanket typically sets up for a few weeks in late summer, but early May? Yuck...

Here's the pdf to download: NP Air Pollution Report


---
BIRDING FOR WOMEN
As a hiker, I notice birds, especially in spring as their voices make trails so much sweeter. In fact, I don't mind if you call me a bird brain right now!

So I was fascinated by a glimpse into the lives of women who get together in women-centric birding circles.

And I was a bit surprised at the gender inequity in birding publications and activities.

I hope you also enjoy these photos and stories of women who are changing some old rules on how women are treated in this outdoor pursuit.

You'll also find lots of links to women-led birding groups, resources and eye opening stats about gender imbalances in the Audubon world here:

Women Birders


---
REI REALLY GETS IT
Once again, REI has partnered with the National Forest Foundation (who partners with the U.S. Forest Service and local groups focused on National Forests and Grasslands) to invest up to $1 million in preservation and restoration work.

The funds are generated every time an REI member uses the REI Co-op Mastercard for purchases - that might be you!

This is the third year in a row that REI has stepped up to fund projects in 12 different states. Is yours on the list?

If you aren't a co-op member yet, there are at least 14 ways a membership will reward you again and again. I explain here: REI Member Rewards

Another way REI "gets" it: they are expanding their class offerings to include "woman only" topics, like skill building for backpacking and introduction to day hiking in non-threatening, low key gatherings.

Read how to pick the best class for your interests using my tips: REI Classes


---
'BYE FOR NOW
That's all for this merry month of May! I hope something sparked your interest or provoked a few neurons to fire in a new pattern (kinda like hiking a new trail with a cat companion).

Heads up: You'll receive a combined June/July newsletter in mid-July. Will it be twice as long? Stay tuned!

But I do know one thing: you might miss the HFH June giveaway (a stand-to-pee TinkleBelle) unless you bookmark that giveaway page I shared at the beginning. And then make a note to check back to enter before July 1 ;)

Here's my review of the ingenious TinkleBelle: Tinklebelle Stand To Pee Female Urinary Device Review



May happy trails come your way,

Diane a.k.a. Happy Hiker

diane@hiking-for-her.com
---
Did you receive this newsletter from a friend?
Sign up for your own free monthly subscription.
Or a free weekly hiking update!
---
Stop by these HFH pages for a little hiking inspiration! Likes, comments and shares are always appreciated.

Hiking For Her

HFH Facebook

HFH Pinterest

HFH Amazon Author Page

HFH Goodreads Author
Please consider this invitation:
Join Our Over Forty Hiker Community
---
Some of the links in this newsletter and on the Hiking For Her website may be affiliate links.
What does this mean for you?
You create a small miracle when you buy hiking gear through those links, by allowing a modest percentage of your purchase price to flow into the HFH coffers.
What's so miraculous about that?
You receive great gear that has been trail tested and approved by a seasoned hiker. You pay nothing extra. AND you help keep the free hiking tips flowing to your virtual trail buddies around the globe.
Wow!
And a sincere Thank You for your vote of confidence in Hiking For Her. It means a lot!
---