December 2016: A Note From Diane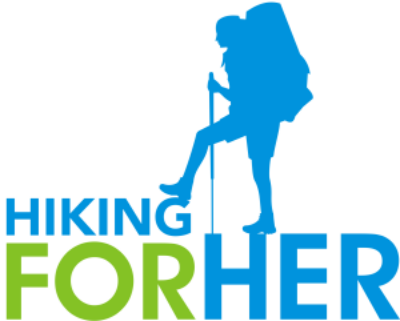 Hello to you, as 2016 draws to a close! Will you be ringing in the New Year on a winter trail? I hope to!
That's why winter hiking is uppermost in my mind right now. So this month's newsletter will be full of tips and tricks to make your cold weather hikes more enjoyable.
Safer, too.
I've also got a petition for more plus sized clothing options at L.L.Bean for you to consider signing.
And an interview I did that gives you some of the "back story" about Hiking For Her.
I've also planned something special to help make your 2017 hiking plans a stunning success!
Throw in a few brand new gear reviews, and we've got a full agenda.
So ready or not, here comes the last Happy Trails of 2016.
---
Winter Hiking Skill Set
Winter means different things to a hiker, depending on where you find your winter trails.
If you're in a snow bound area, you need to be concerned about keeping warm and dry, and navigating when familiar trails are transformed by snow.
If you're in a desert area, you want to keep your energy levels high while keeping an eye on fast changing weather conditions.
Regardless of your terrain, you want the best gear and clothing so you can laugh in the general direction of moisture and temperature swings.
(And if you're in the Southern Hemisphere, you can skip this and laugh in my general direction as you enjoy your lovely summer trails.)
Here are some winter hiking tips and an infographic I designed for you.
Why Winter Hike?
How To Avoid Hypothermia
Traction Devices For Winter Hiking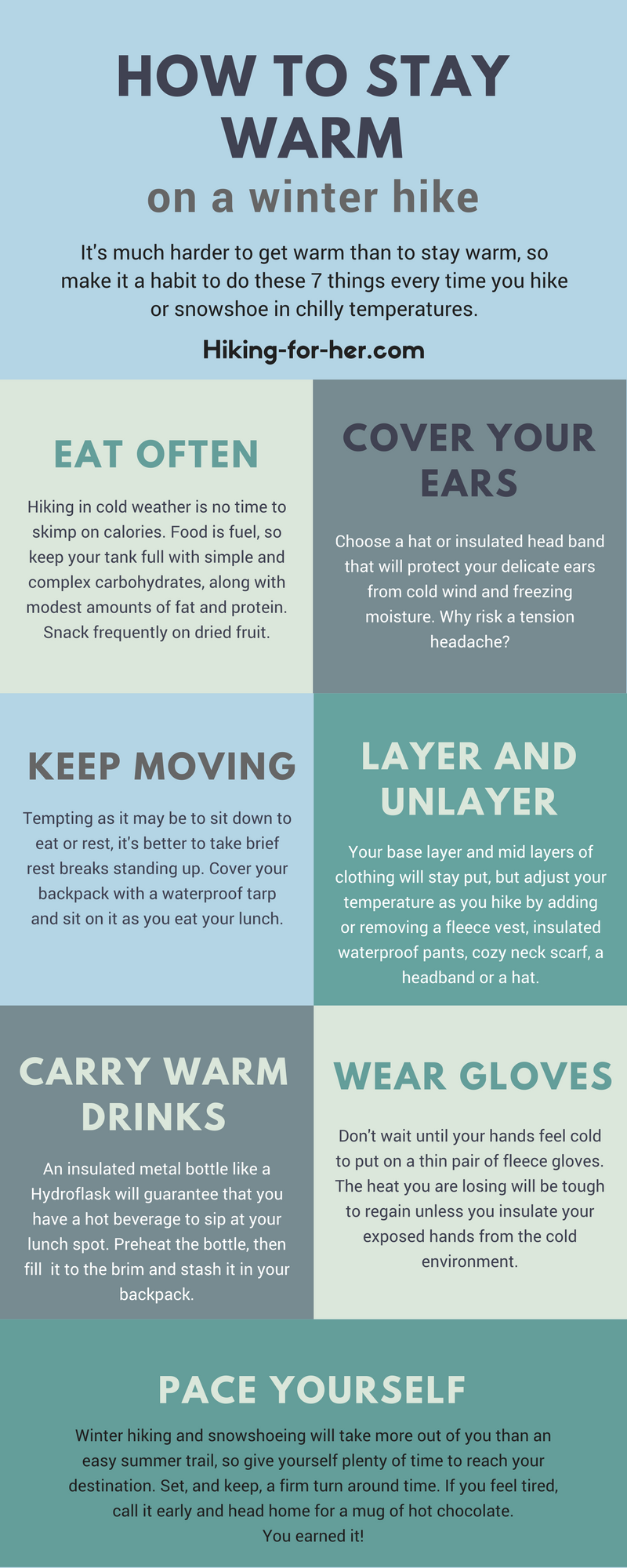 ---
New Hiking For Her Interview
After reading the Best Hiking Tips For Women Dayhikers e-book published by Hiking For Her (June 2016), Gwen Van Velsor interviewed me for the purpose of understanding the back story behind the book. I hope you enjoy getting the scoop, right here:
Hiking For Her Interview November 2016
Gwen is the author of Follow That Arrow: Notes on Getting Here From There, her account of hiking the Camino. She did the guest post I featured in the November 2016 newsletter.
---
Plus Size Hiking Clothing: Petition For Change
It's tough to find athletic clothing outside of a particular size range.
You can read what I have to say about how to find hiking clothing for plus size women (a marketing term I do not like) here: Best Plus Size Womens Outdoor Clothing
If you're fed up with not finding what you need to hit the trail in style and comfort, why not channel that fed up feeling constructively, and maybe things will change!
At least it's a start, right?
And it's a classic hiking approach: one step at a time, until we get where we want to be.
LLBean Petition For More Plus Size Options
---
Newest Gear Reviews
I love to do gear reviews, and this month I've been busy looking at a women's hydration pack and a couple of hiking hydration options.
Ultimate Direction Womens Specific Hydration Backpack
Hydroflask Wide Mouth 16 Oz Insulated Bottle
Lots more to come in 2017!
Feel free to send me suggestions of types of gear to review, and I'd be happy to put them through my special gear testing trail protocol (mud, rocks, stream crossings, rain, snow and lots more!).
---
Make 2017 Your Best Trail Year Yet!
The emails I get from hikers always have one common theme: How to get out there and make your hiking dreams come true, while staying safe and sane.
So I've got a little something planned to help you if you're reaching for a big hiking goal in the upcoming year.
Define "big goal" any way you'd like! For some hikers, it's getting in shape to tackle a backpacking trip. For others, it's trying a solo hike for the first time, or getting organized and serious about gear, food and navigation for a long trail.
Just hit the link below to put yourself on the "notify me" list, and I'll communicate directly with you about options for help from a seasoned trail dog (yours truly, as you'll see if you read that interview above).
In your message to me, you could also say a few words about what you're planning, and where.
Don't let another year slip past without conquering your hike goals!
Contact Me And Get On The Best Year Yet List
And don't forget that there are both female and male hikers waiting to team up with you to hit the trail, in states as far flung as Texas and Vermont, Washington and Ohio.
We have a few hikers in Canada and Europe signed up right now, as well. And welcome more!
Here's how to sign up to find a hiking partner: How To Find A Hiking Partner Right Now

---
Happy New Year To You!
It's so much fun to hear from you, thanks for sending me your thoughts and comments, suggestions and questions.
My wish for you as we look forward: A healthy, happy 2017 with lots of time well spent on your favorite trails.
From me to you, dear hiker,
Happy Trails always,
Diane a.k.a. Happy Hiker
diane@hiking-for-her.com
Hiking For Her
Or stop by these HFH pages for a little hiking inspiration! Likes, comments and shares are always appreciated.

HFH FaceBook

HFH Pinterest

HFH Instagram Page

HFH Amazon Author Page

HFH Goodreads Author
Did you receive this newsletter from a friend?
Sign up for your own free monthly subscription.