February 2020: A Note From Diane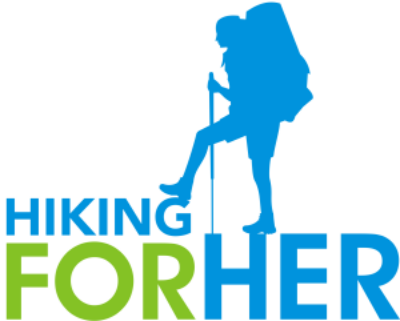 Hello to you! It's time to bid adieu to February.

It's been a crabby weather month here (roads remain closed to Mount Rainier so no snowshoeing; widespread mudslides, windstorms and flooding have trashed trails). I'm not entirely sad to wave bye bye.

But February isn't a total wash (out). I have some great stuff for you!! Let's get to it.


BIG ANNOUNCEMENT: HIKE WITH ME
It's tough to find folks who want to hike AND who match your hiking style AND are available when you are.

I've been working to solve that problem for a long time, and it's finally time to share my solution with you: a low cost, simple way to find an ideal hiking partner anywhere in the world.

I call it Hike With Me.

It's a subscription service that gives you a simple but powerful interface with a database of other hikers looking for a trail buddy.

I'm delighted to offer this service to the hiking community.

Use it two ways:

1. Post your profile: the type, timing and location of hiking you do (or want to do). You add a few details such as gender, age range and hiking level. You can also add a few details about yourself if you wish.

There's no need to share a photo, last name, or contact information beyond an email address, so you remain anonymous.

This is a passive, "done for you" process that will work 24/7. As long as you remain in the database, you continue to receive notifications when matches occur for a potential hiking partner.

2. To take a more active role, request a match based on your description of a good hiking buddy for your trail plans. You can also browse buddy requests similar to your own and send a request to start a conversation.

Can you use all three methods to find an ideal hiking partner when you sign up?

Absolutely!

And you can share as much info about yourself as you'd like.

Anything from "I love to photograph flowers along the trail, so my day hike pace is a bit uneven" to "I want to crush my goal of X number of miles a day, NOBO PCT, starting in March 2021. Looking for someone in my area to train with."

Your information is never sold or used for other purposes.

You control how long to stay in the database. You manage your profile, buddy requests and matches. You initiate contact with potential trail buddies. You're in charge!

And although this is a Hiking For HER idea, hikers of all gender identities are welcome.

The finishing touches are in the works as you read this. For more details, and to place your name on the notification list, go here: Hike With Me


---
---
FOR MAP GEEKS & DAYDREAMERS
I shared this in my weekly newsletter, and due to an enthusiastic response, I want to share it with you.

Why? This interactive U.S. map shows how every square mile is used, with categories including urban, pasture/range, forest, and cropland.

The data is sliced and diced into land usage patterns that will amaze you: 2 million acres for golf courses, 3 million acres for airports, 100 largest private land owners have 40 million acres locked up … wow!

Hikers can use it for daydreaming about some previously unknown hiking and backpacking opportunities.

USA Land Use Map


---
---
HFH FEBRUARY GIVEAWAY
Speaking of daydreaming, I have a great book to give away this month! The title will tell you why: 100 Hikes Of A Lifetime: The World's Ultimate Scenic Trails.

It's published by National Geographic, so expect drool worthy hiking destination photos and lots of tips on how to get yourself there.

You can use Hike With Me to find a trail partner for your adventures!

Read my review.

100 Hikes Book Review

Then enter for your chance to win this 400 page Hiker Daydreaming Big Book (my personal title for it):

Hiking For Her Monthly Giveaway


---
---
IS THIS BIZARRE OR BRILLIANT?
Someone at U.C. Berkeley invented wearable sweat sensors.

To be more specific, engineers invented a flexible sensor system to measure metabolites and electrolytes in sweat, calibrate the data based upon skin temperature, and then send the results to a smartphone.

I'm thinking this might be a good piece of safety gear if you hike in hot climates. You could wear it to receive real time notification of fatigue levels, dehydration, or elevated body temperatures to head off cramps, heat exhaustion or heat stroke.

What do you think of this idea?

Sensor Invention

Not a fan of this technology? Here are my tips to manage the heat without using sweat sensors:

How To Avoid Heat Related Illness


---
---
WHAT'S HAPPENING IN OUR COMMUNITY
In Over Forty Hiker this month, we're welcoming new friends, enjoying trail photos, and sharing tips for dealing with cold hands on a hike.

There are also two new 2020 Self Care challenges, one focused on a nature immersion experience and the other working on ways to conquer trail phobias.

Becoming stronger, smarter hikers in 2020 is our goal!

Care to join us?
---
---
NEW MAGAZINE DEBUTS
It's not often that a female focused outdoor print magazine is born.

So I'm excited to share this one with you: HiHeyHello Magazine.

All of the articles in the first issue were written by women! Fingers crossed for lots of hiking stuff in future issues...

New Outdoor Magazine


---
---
HFH RESOURCES
Here's a fresh batch of hiking reviews and tips for you this month!

Best Hiking Sock Options

How To Put Together A Sleep System

Tips For Menopausal Hikers

Alsek River Trip Report

Garage Grown Gear Review


---
---
"ALL OUTSIDE" PROGRAM FROM EB
Eddie Bauer (which just celebrated 100 years) has partnered with activists and community leaders who are doing the hard but important work of opening up the outdoors to everyone, regardless of background.

This program includes workshops, speaker series, product and marketing development, and real life insights to help create a more inclusive outdoor community.

Meet 4 folks who are leading the way: EB All Outside Program Leaders


---
---
WATCH (FOR) THIS DOCUMENTARY
A new documentary narrated by Morgan Freeman is debuting to global audiences over the next few months. It's called Into America's Wild.

Watch for screening announcements if you're in areas with IMAX or giant screen theaters!

Meanwhile, have fun with this sneak peek of the 30+ wild areas in the documentary: Into The Wild

Or check this theater list, and enjoy the trailer video: Documentary details


---
---
We're at the end of this month's trail
March is peeking around the corner, and I hope it brings you lots of outdoor time. Thanks for reading all the way through :)

Please hit reply and send your thoughts, jokes, photos and questions to me. I love 'em!


Happy Trails to you,

Diane a.k.a. Happy Hiker

diane@hiking-for-her.com

Did you receive this newsletter from a friend?
---
Sign up for your own free monthly subscription.
Or a free weekly hiking update!
---
Stop by these HFH pages for a little hiking inspiration! Likes, comments and shares are always appreciated.

Hiking For Her

HFH Facebook

HFH Pinterest

HFH Amazon Author Page

HFH Goodreads Author
Please consider this invitation:
Join Our Over Forty Hiker Community
---
Some of the links in this newsletter and on the Hiking For Her website may be affiliate links.
What does this mean for you?
You create a small miracle when you buy hiking gear through those links, by allowing a modest percentage of your purchase price to flow into the HFH coffers.
What's so miraculous about that?
You receive great gear that has been trail tested and approved by a seasoned hiker. You pay nothing extra. AND you help keep the free hiking tips flowing to your virtual trail buddies around the globe.
Wow!
And a sincere Thank You for your vote of confidence in Hiking For Her. It means a lot!
---