Have the freshest free hiking tips sent to you each month!

Hiking Weekly Update:
Never Miss A Thing
Related To The Trail
Why would you need a hiking weekly update?
Why wouldn't you!
You're a hiker, or about to become one, right?
So why skip a chance to subscribe to a free weekly update that gives you all the latest developments and news!

But before you decide to subscribe to "one more thing" in your inbox, let's get more specific.
Why weekly hiking updates?

Hiking For Her pulls together a free, popular monthly newsletter called Happy Trails.
It's a great way to get a big dose of hiking information once per month.

Read more about that here.
But there are a few problems with once a month updates.
For example:
A lot of time sensitive stuff lands in my in box, and I'd love to share it with you.
And of course, I love to pass along any insights or "wow!" moments I've had on the trail.
Plus, every week I get my hands on articles and breaking news way too juicy to wait on:
Like a gear company with a promising or funky new product.

Or an outdoor organization's upcoming event that you might enjoy.
I might also stumble upon an inspiring blog post from one of the many adventurers I follow, and yearn to share it with you.
But here's my frustration:

None of this fits into the newsletter!! (frustrated sigh)

So if you'd like to hear from Hiking For Her more frequently, this is a great way to touch base with all things hiking four times per month.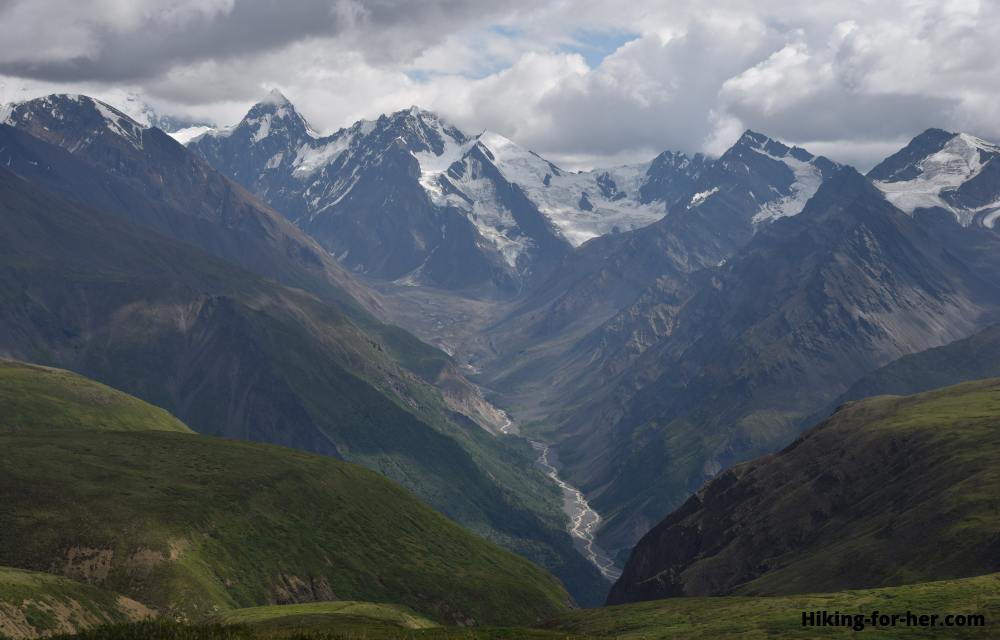 Weekly updates are useful if you're planning a hiking trip, too

Another reason to go weekly

A hiking weekly update is also the best way to learn what's new on the website:
Some of this makes it into the monthly newsletter, but again, I'm reluctant to make the newsletter too long - so you might miss the very thing that you need for your next hike.
So rest assured:

But in bite sized chunks: a quick and easy 5 minute or less read.

Will this mess up or cancel
my monthly subscription to
Happy Trails?

No!
That would be bad, and bad is something I strenuously avoid.

Signing up for these more frequent messages from Hiking For Her won't affect your subscription to the monthly Happy Trails newsletter at all.
You'll still find the informative newsletter in your inbox, the last week of each month, as usual.

Not subscribed to the newsletter yet? There's a quick sign up form at the top of the page.
The HFH weekly email is truly just a simple way to increase the amount of valuable free hiking information you receive from Hiking For Her.

Questions about the
hiking weekly update?

Contact me and I'll answer them right away!
(Unless I'm out on the trail, gathering new insights and info for you, of course. But I'll get right to it when I re-enter civilization.)

So how do I sign up?

All you need is an email address and the little gray sign up box below.
Looking forward to crafting fun, informative updates for you every week!
Also looking forward to not feeling guilty for not sharing everything with you :)

Didn't find what you were looking for? Use this search box to find it quickly.

Why wait a whole month?
Plus, there's never enough room in the newsletter to share it all, so why miss out on limited time gear deals and discounts, freebies, updates, and more?

A short, info packed weekly email will keep you current on all things hiking!

Read more about these hiking weekly updates

Save Time





Save Money & Effort


Hiking For Her's weekly emails are the best way to keep current on all of the latest gear deals, discounts, freebies and upcoming events each and every week.

Free, fast and fun info for you!


Sign up above in one easy step