Enjoy Happy Trails, the free monthly newsletter from Hiking For Her.

Receive a free resource: Hiking Layering System Explained

Hiking For Her Media Mentions

Let's work together!
When you need a hiking expert for your media project or event, look no further than Hiking For Her.
This multi-award winning blog is a repository of hiking knowledge, free for the taking with proper attribution and permission.

Beyond that, it would be a pleasure to assist you in getting the word out about hiking in any of these formats:
interviews
podcasts
webinars
Q & A sessions
book or movie reviews

panel discussions

speaking engagements
slide shows

guest blog posts
consulting

or whatever else you have in mind



To get an idea of my deep love for the trail and my 4+ decades of outdoor experience, plus my off trail background and credentials, my bio can be found here.
Keep reading for Hiking For Her media mentions.


A glimpse of past Hiking For Her media

Hiking For Her has enjoyed sharing hiking information with various audiences in multiple formats.
It's all part of the HFH mission, to get more women out on the trails in comfort and style.
Here's a quick way to access the ways Hiking For Her has contributed to the hiking community via media:
Radio shows with Hiking For Her

Hiking For Her had the pleasure of being a guest on the Larry Meiller Show, Wisconsin Public Radio, sharing tips on winter hiking:

Video Hiking For Her features
Hiking For Her was included in an Ezvid Wiki video:
6 Helpful Resources For Those Who Love Outdoor Adventures.
Hiking For Her
Magazine Mentions & Articles

Contributed to a Huffpost article entitled The Outdoor Shoes That Hikers Over 50 Swear By, August 2023
Backcountry Llama, now called Pack Animal Magazine: featured on cover plus article, Spring 2016
Kiki Magazine June/July 2015: Outdoor Adventurer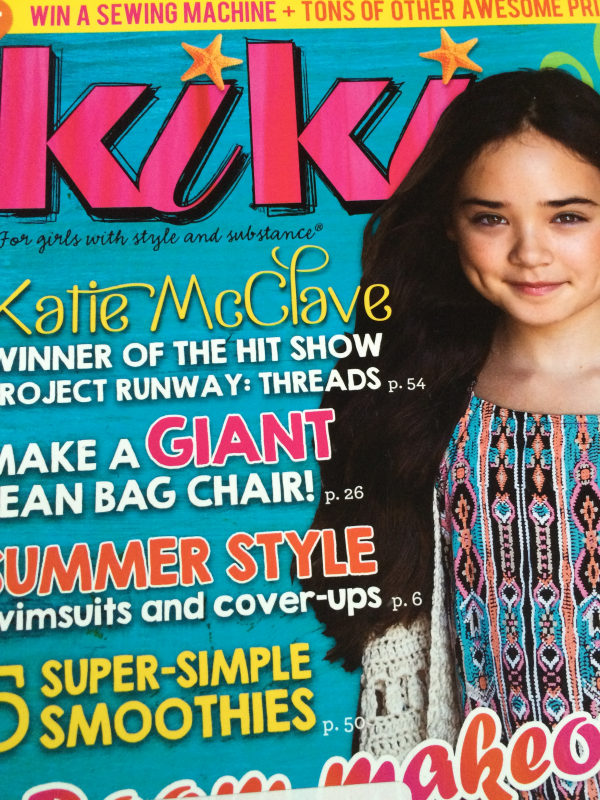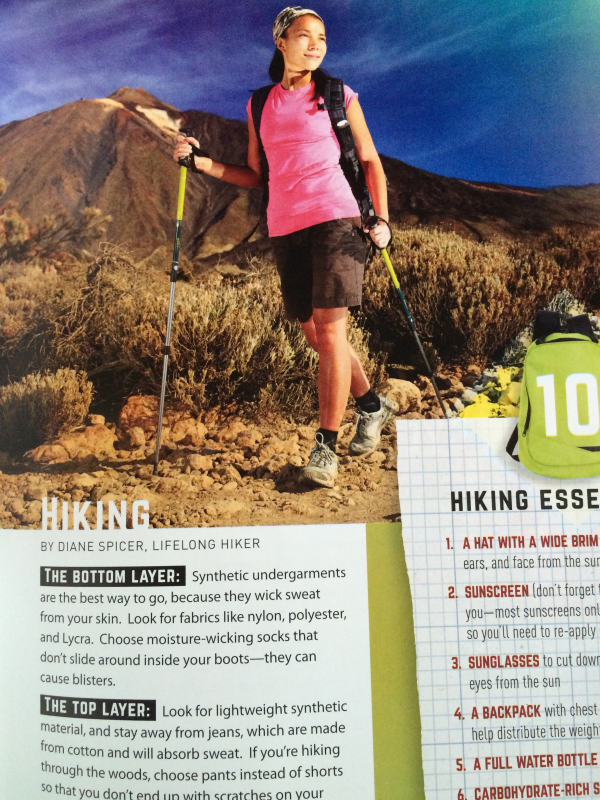 Gluten Free Living, September/October 2015

National Center For Outdoor Adventure Education, How to Find Your Perfect Outdoor Partner, March 27, 2018
Podcasts
Book Contributions

Hiking For Her wrote a chapter in the book Walk, Hike Saunter: Seasoned Women Share Tales & Trails.
Read more here.

Hiking For Her Awards
2016 honor:
​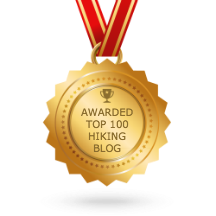 2017 honors:

2018 honors: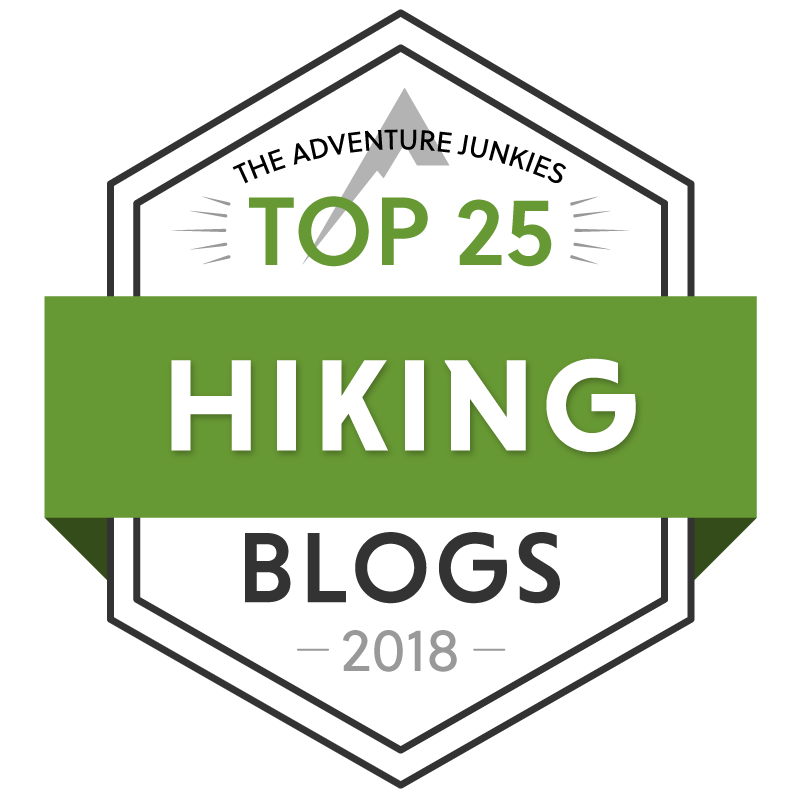 2019 honors: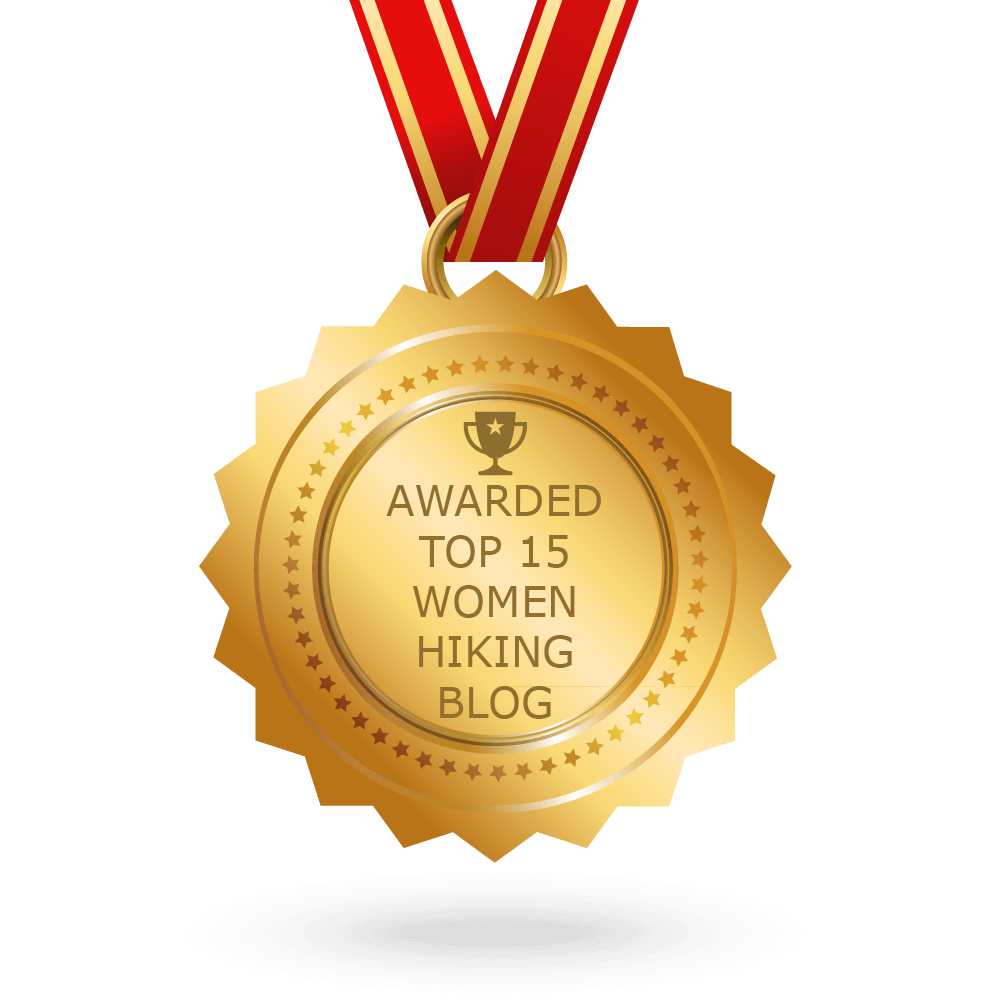 Hiking For Her is in the #3 spot
And the #5 spot here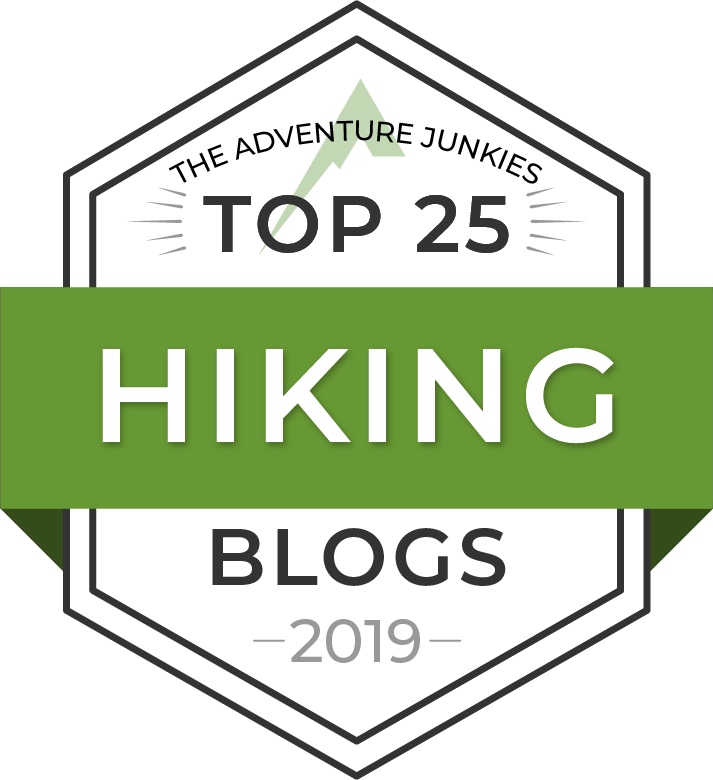 #16 on this list
2021 honors: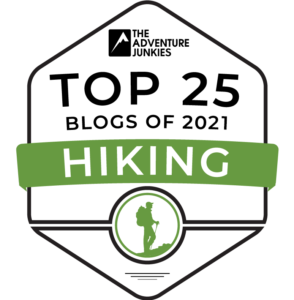 #10 on this list
2022 honors:
#4 on the list at TripCurated's list of Best Hiking and Outdoor Adventure Blogs.
And still #10 on The Adventure Junkies list of top hiking blogs!

Story #3 in REI Co-op's 82Stories, in celebration of their 82nd year of operation.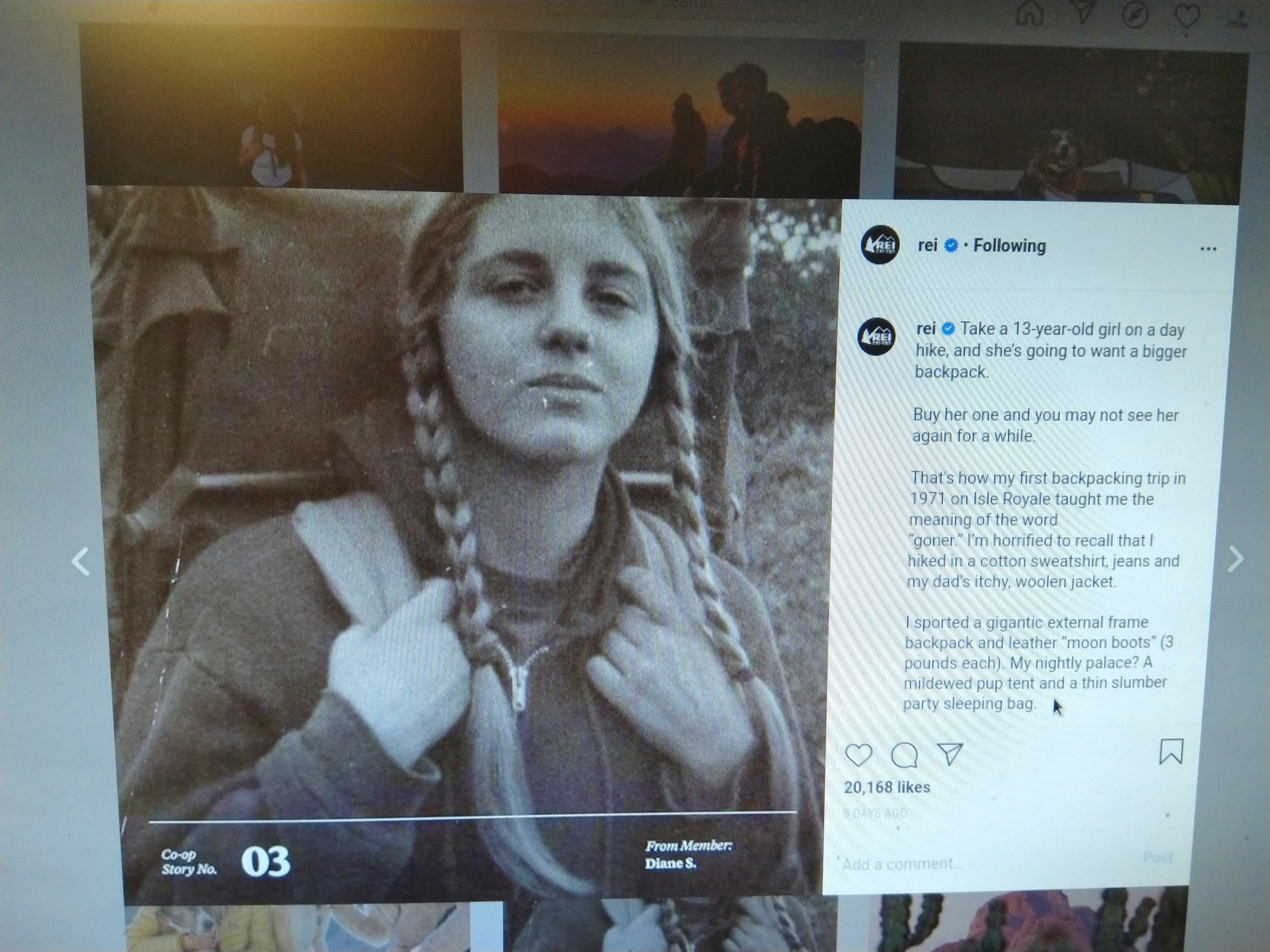 Here's my 13 year old backpacking self!
20 Best Women Hiking Blogs & Websites by Feedspot puts Hiking For Her at #2.

These very kind words from William Kemsley Jr. (yes, THAT William Kemsley Jr, the founder of Bacpacker magazine), March 2020:
"It's good to see how much inspiration there is for hikers on the Internet during this coronavirus pandemic.
The best one catching my eye was by the site editor, Diane Spicer's Hiking For Her blog. It is also a remarkably professional website. And, while Spicer aims her magazine's focus to women hikers, she offers a treasure of hiking and gear information useful to all hikers."

Hiking expert mentions
Best Clothes to Wear Hiking on the Reebok Blog, August 2021

The Truth About Hiking In Jeans, October 2021


Hiking For Her guest posts

Hiking quotations
23. "Hiking and happiness go hand in hand (or foot in boot)." — Diane Spicer
As seen in Elite Daily: 25 Instagram Captions For Summer Hiking Pictures


Hiking For Her book reviews

HFH movie reviews

Women Hikers Walk Of Fame
How to get in touch
Let's start a conversation about how we can work together.
Contact me today!