Backpack Manufacturer List For Hikers

A backpack manufacturer list is just what you need if you're In the market for a hiking pack.
Buying the best backpack brands just makes sense.
You also need information on how to buy backpacks without overspending or making a mistake.
You are probably wondering:

An even better question for females: Which backpack brands are getting the fit right for women hikers?
This backpack brand list was put together for two reasons:
To focus your attention on the hiking gear brands that deserve more of your attention;

To call out the best backpacking packs, as well as packs for dayhikers, based on long trail experience. An honor roll, if you will.



Backpack Manufacturer
Name Calling

Quite literally, let's call out the names of the most popular, and most reliable backpack makers.
In alphabetical order, the brands I trust to make great packs that perform year after year in all sorts of conditions, are:
Arc'teryx

Deuter

North Face

Osprey

REI
How do I know which brands to give high marks?

BecauseI've purchased packs from these companies, and have quite literally over-used the packs to the point the straps disintegrated or the stitching finally gave up: years upon seasons upon weather events full of usage.
Brands I've never used, but which receive high marks in gear reviews, are
Gregory




Kelty

Marmot




Mountain Hardwear
I'm open minded about trying these packs, but haven't had the opportunity, or need, to buy much outdoor gear from them.
Side note: If you're interested in lightweight or ultralight backpacking gear, you'll need to use a more specialized backpack manufacturer.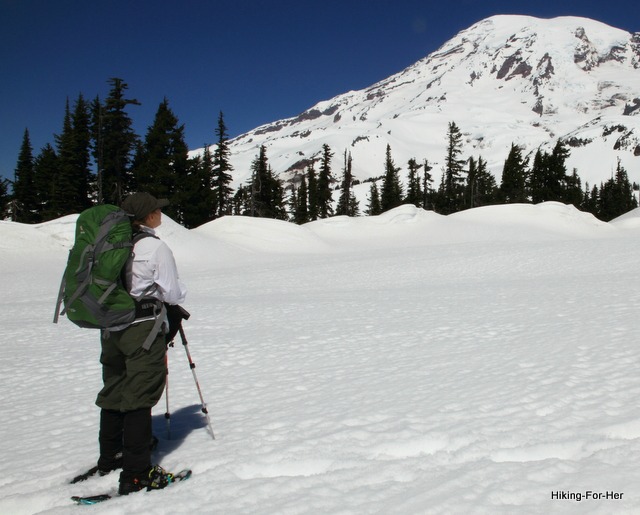 Stick with the backpack manufacturer that gives you fit, function and fun!

How to pick a hiking gear brand

Maybe you, like me, want to keep life simple.
Brand loyalty is one way to minimize your hiking planning and angst.
If you find a gear brand which can deliver the goods, and back up their products with great customer service and policies, then stick with them!
So how do you find that perfect backpack provider?
Stick to this simple strategy:
1. Look at the packs being worn by the hikers who hike the way you want to.
Ultralight packs and casual dayhike packs are vastly different. Hiking gear companies will develop different product lines to cater to different hikers. Sometimes, the company specializes in one particular type of hiking only.
2. Go to an online gear store such as REI or Outdoor Play.

Do a search for backpacks, and note which brands come up. Are they the same ones you saw on the trail?




Also note the price points, volumes, and features. Drill down until you find the right subsection of packs for your needs.



3. Read gear reviews.
4. Ask questions! If you're about to buy a new pack, ask hikers for their opinions. You can use the CONTACT link at the top left of this page to send me your questions.

Coming soon!

My intention is to build an inventory of the features peculiar to each manufacturer of backpacks.
A handy backpack brands list to explain:

What makes a Deuter pack different from an Osprey backpack?
Why has The North Face brand been around so long?
Does REI do anything differently when building its line of packs?
Lots of questions, and I'll get to answering all of them eventually.
Again, feel free to send me your questions.
Check back as I go through the hiking gear companies, one at a time, and detail what sets them apart from all the rest.
I'll tackle them alphabetically, beginning with Arc'teryx.
WooHoo! Sounds like fun!

Home page > Best Hiking Gear > Backpack Manufacturer
Didn't find what you were looking for? Use this search box to find it quickly.