Enjoy Happy Trails, the free monthly newsletter from Hiking For Her.

Receive a free resource: Hiking Layering System Explained
Best Hiking Gear Reviews: 
How To Spot A Good One
Hiking gear reviews make the hiking, backpacking and camping world go round.

Or at least they try to make you think so!
Let's take a close look at them.
Hiking gear review motives

Think about it.
Who writes hiking gear reviews?

Uh, is this a trick question??
No!
Just a necessary one, before you part with your hard earned cash and precious time.
Gear reviewers may have a vested interest in the gear, for any number of reasons.
For instance: Maybe they want to get the word out to other trail type people about what works, and what DOES NOT work.
Or, maybe they are writers as well as outdoorsy people (hopefully), and they're combining two loves to earn a paycheck.
No harm in that, right?
As long as they're not being paid by the manufacturer of the gear to write a glowing (biased) review.




Or if they are, they disclose it, right up front, like the Federal Trade Commission (USA) wants them to do.
Then it's entirely up to you to decide if the information they provide is reliable.
Just so you know, every review on this website is written without payment.
So no worries about the words being bought and paid for, because they're not.

The profit motive in
hiking gear reviews

The profit motive is definitely a factor in some hiking gear reviews, and it's sometimes hard to detect it.
Full disclosure at the beginning or end of the review would be nice, as is done in scientific literature when the authors disclose potential conflicts of interest.
Every Hiking For Her review you read begins with disclosures, stating any affiliate relationship or arrangement with the outdoor brand.
If it's a product I bought because I needed it or was curious about it, the review lets you know that right up front.
Other motives for writing
outdoor gear reviews?
Are there any other motives behind writing hiking gear reviews, besides altruism and profit?
Extremely negative reviews might be a form of venting, making the author of the review feel better for spending money on something that didn't work or fell apart.
Personally, I find these rants - oh, sorry, reviews - to be entertaining.
If you read between the lines, sometimes the reviewer used the gear incorrectly, or had inflated expectations based on the marketing hype surrounding the product.
Let's talk about the reliability
of women's hiking gear reviews

You're looking for gear reviews you can trust as an outdoorswoman.

But don't overlook this one little fact of life:

Women hikers are backed into a tighter corner than male hikers.
We're at the mercy of manufacturers who may not have recognized that women aren't shaped like men, and we don't hike like men (apologies to the Iron Maidens who say they do.)
I'm not talking about endurance, speed, mental toughness - I'm talking about the realities of living in a female body:
biomechanics of your knees and hips,




the balance of testosterone/estrogen in your bloodstream, 

female reproductive biology including adolescence, menstruation and menopause.
That makes many gear reviews unreliable for women. 
What's a woman to do??
Knowing all of this, where do I go for hiking gear reviews?
Sadly, very few places.
I avoid the reviews which are clearly tainted with profit motives - the review is placed side by side with an ad.
Product placement, I think it's called.
A well known outdoor magazine does this month after month, year after year.

I also avoid reviews which are superficial, focused on the color of the backpack, or the number of pockets in the pants, or the person wearing the stuff.
Useful details, but not really answering my vital questions:

How did it perform on the trail, and under what conditions?

How much did it cost?

Did its features and design make your hiking or camping trip safer/comfortable/enjoyable? 

What were its drawbacks?

Would you buy it again?



Context is key

Reviews in hiking magazines can be reliable, if you regard them with a healthy dose of skepticism.
Maybe it's just my scientific background, but if you state a fact, where's the proof?
Example:
"This stove will boil water in 2 minutes."
A factual statement, no?
But where's the context?
For example: Where was the stove?
Perched on a mountain top? (and, by the way, what was the elevation?)




On a picnic table on a sunny day in the sea level back yard?




Or in a snow bank in a howling wind?
I think you get my point: just because the review says it's true, won't make it true for your unique hiking situation.
When I read a review, I do a little detective work on
who the author is,




who is sponsoring the review, and




who will gain if I purchase the hiking gear being reviewed.
If this sounds like too much work, it probably is for most casual hikers. I've gone off the deep end with hiking, and claim it as my life's passion.
So I make it my business to ferret out the good reviewers, and I pay attention to what they say.
The rest is up to me, and if you trust my judgement you can take a peek at the womens hiking gear I recommend.


Where to find the
best hiking gear reviews?

OK, by now you're probably wondering where I turn to for gear reviews when I'm scoping out a new piece of gear.
Here's one place: Backpack Gear Test (perhaps a misleading name, as it reviews gear for any type of hiker).
I immediately felt good about this site because they dedicate a page to explaining why and how they review hiking gear.
Another thing I like about this site is how thorough each review is.
I hone in on the hiking gear reviews written by women, which is easy to do on this site when you identify the category of gear you want to read about.
For instance, here's a female generated review of a pack complete with photos, pros & cons, and field reports.
And the best part? Each reviewer states her height, weight, age, location, and contact information.
That information makes it easier to decide whether the review is realistic for someone of my size, age, and hiking patterns.
It also gives me clues about how to buy hiking gear.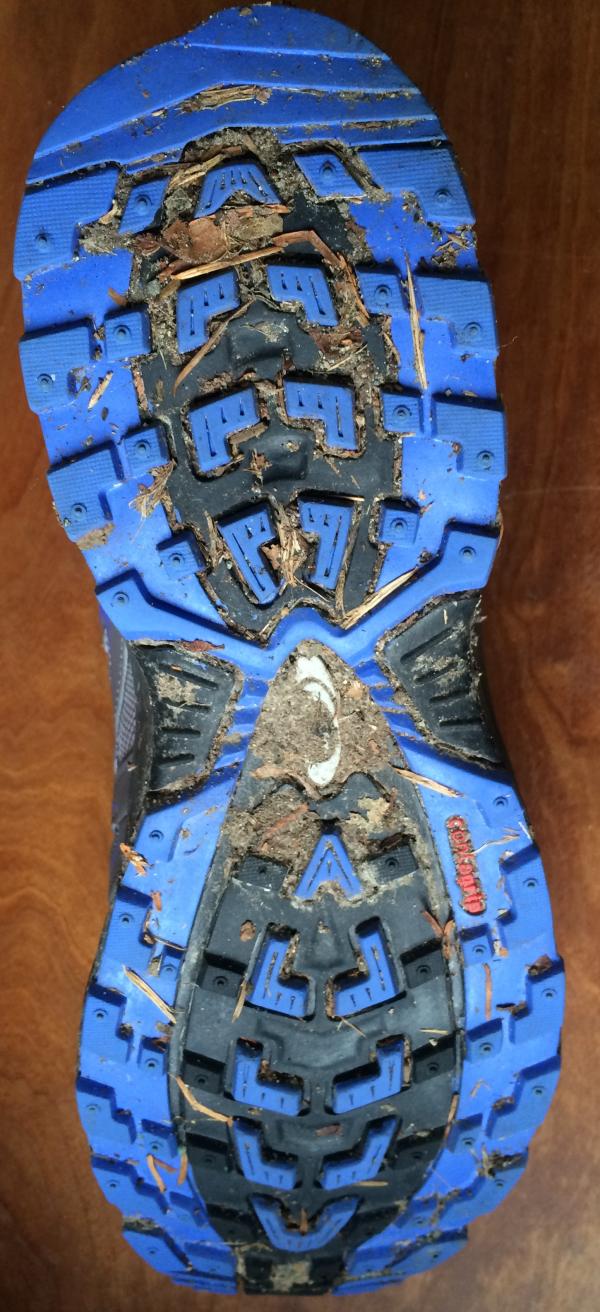 You want to read all the trail dirt in hiking gear reviews, don't you?

Don't overlook Hiking For Her
gear reviews
OK, I'll bet you knew this was coming: I've been known to write my own reviews.
A lot of very detailed, thorough reviews.
And my motivation is always to simply share what works with you.

Please share!

If you've found some great sources for reliable hiking gear reviews, please share!
I'll post my review of the gear review source here.
You can review it at your leisure!
And you can rely on me to be unbiased: I purchase and use most of my gear on the trail and in the back country.
If I do receive a piece of gear to test (I'm pretty picky when it comes to review opportunities), I'll tell you that right up front in the review.
And I'll scrutinize that piece of gear even harder - because I don't want you to think I'm biased just because it was free.

Plus, I never turn around and sell that free gear for profit (some reviewers do!).
Instead, I give it to a hiker who needs it when I can't use it myself.
So let's keep the gear review love flowing to our virtual trail sisters!
Home page > Best Hiking Gear >
Hiking Gear Reviews