Enjoy Happy Trails, the free monthly newsletter from Hiking For Her.

Receive a free resource: Hiking Layering System Explained
 History Of Hiking Review:
Ramble On
by Diane Spicer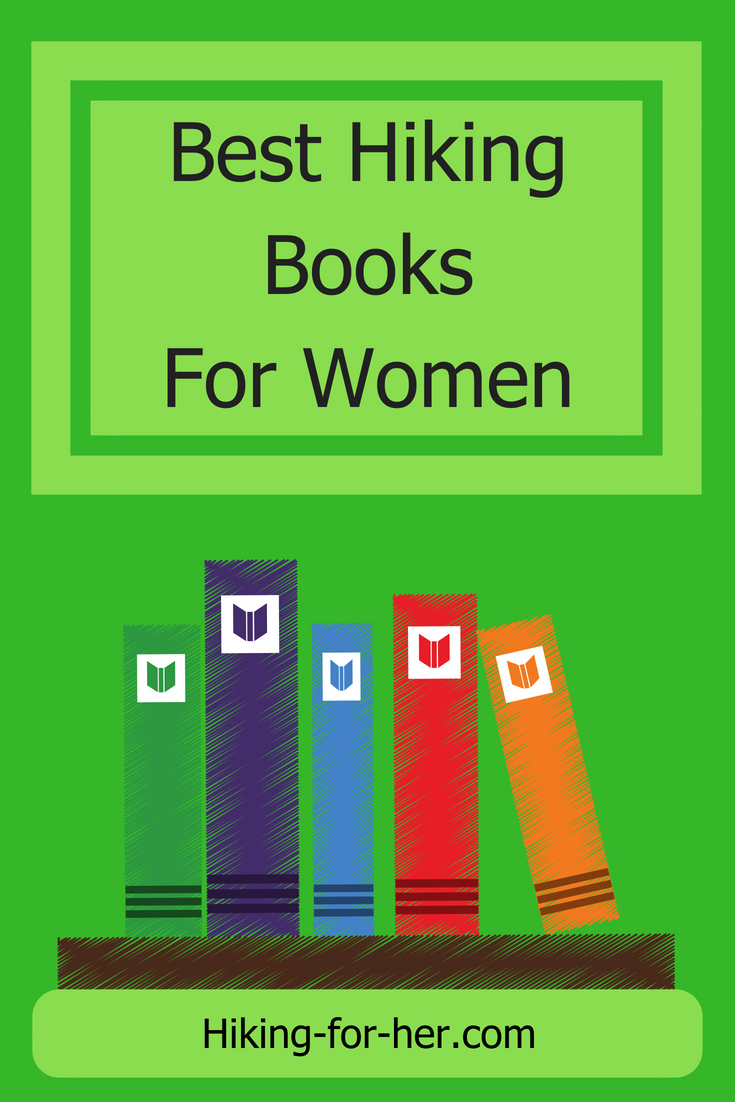 There are not many history of hiking review opportunities.
That's because there are not many books (or Broadway musicals, now that I think about it) covering the history of hiking.
Through the magic of email, Hiking For Her learned about the existence of this book from the author's wife, Kathy.

Ramble On: A History of Hiking by Jeffrey J. Doran
There is a second edition available now, entitled Ramble On: How Hiking Became One of the Most Popular Outdoor Activities in the World. See it here.


Disclosures in this
history of hiking review
Hiking For Her purchased a copy of Ramble On from Amazon to write this review for only one reason:
There is no affiliate or business relationship between HFH and the author.

All comments and opinions belong to Hiking For Her.

If you purchase a copy of this book through the links on this website, HFH as an Amazon affiliate will receive a small percentage of your purchase price without adding to your cost.
It is only available in paperback at the time of this writing (2018).

History of Hiking review:
can you tell a book
by its cover?

Why?

Two of the three female hikers are attired in "male" type clothing, with unencumbered arms and legs, and tall boots.
The third woman?
Not so lucky: a voluminous skirt just above her ankles, short shoes, and a broad brimmed hat that probably impeded her peripheral vision.
They appear to be standing at one of my favorite spots in Mount Rainier National Park, with the Tatoosh Range behind them.
So it's logical to assume they would have traveled across snow and ice.
Ms. "Unlucky" would have had to deal with cold, wet feet and snow up her legs, at a bare (oooh, could not resist) minimum.

And one good wind gust would have given her some hat troubles.

Which brings me to my very first question I hoped would be answered for this history of hiking review:
Was the safety and comfort of female hikers comparable to those of their male hiking companions in the early days of hiking?
Judging by this photo, not always, but the book delves more deeply into this question.
But let's not get ahead of ourselves.
First, as promised by the title, some history...

History of Hiking review:
a brief synopsis

Cover photos aside, this book raises and answers many other interesting questions about why people willingly pack up some stuff and carry it on long rambles.
The evolution of hiking from outdoor (alpine) time which only well off Europeans could afford, to current day equal opportunity trail time, was well covered.
Most of the book is spent tracing the rise of hiking as a group sport, via hiking clubs, established trails and national parks.
As such, it is aimed at a North American market, specifically the United States.

The last part of the book turns its attention to current day realities on the trail, with some proposed solutions and directions for change.
The writing is clear and pulls you along from one historical period to the next, until it all adds up to what we have today in the U.S.:

History of Hiking review:
some choice tidbits
to whet your appetite
These content snippets were chosen to give you a taste of the "fact banquet" you'll enjoy if you read this book:

Oldest recorded hiking trip report was Hadrian's hike to see the sunrise from the top of Mount Etna, 2nd century

Organized hiking clubs began in the U.S. & Europe in the 1850s; the Sierra Club was founded in 1892.
Some hiking clubs actively excluded females: the Alpine Club, London, 1891, for example.

Some hiking clubs "allowed" and even welcomed females, and a few were (gasp!) founded by females, such as the Cleveland Hiking Club, 1919.
Lots more historical facts were clearly laid out, many of them falling into the "I didn't know that" or "wow, that's pretty humorous" categories.
What I liked best
about this book
In no particular order, these were the best parts of the book through the lens of an older female North American hiker:

Glimpses of a larger
historical backdrop
The author located old copies of hiking club newsletters.
What a fascinating glimpse into what was going on in the world at the time the newsletter was released - great context and details!

Examples of this:

Hiking clubs loaned binoculars to the military to use in WWI, and hikers collected mosses and medicinal plants to treat war wounds.

This book provides excellent overviews of decisions and historical trail development in the current U.S. national parks, including (pick your favorites!):
Yellowstone

Yosemite

Mount Rainier

Glacier

Acadia

Great Smoky Mountains



Name dropping
You might recognize the origins of some of the more famous place names in the outdoors if you like to hike in the United States.
And you will definitely recognize the politicians who were also hikers, including F.D. Roosevelt, William O. Douglas, and Nelson Rockefeller.
It's true:
the lady was a tramp
Tramping was the word use to describe the recreational sport we now call hiking.
Which meant that a respectable female tramp(er) wore a walking costume in the 1880's which included a pair of gray flannel trousers well hidden by not one, but two, skirts:
an ankle length outer skirt made of durable fabric to stand up to abrasion and wind

an inner gray flannel skirt, brushing the tops of the knees
Such modesty!
Such a burden!

It's a relief (literally) to note that corsets were optional.
History and evolution
of hiking gear & outdoor clothing
This section of the book was enjoyable not only for the details about what was "in" during certain time periods, but also for the chance to examine historical drawings, photos and illustrations.
It was somewhat hilarious to read about the paradigm shift to internal frame packs in the 1970s, 'cuz I was there, backpacking with my external frame pack which you can see here.
And the dawn of ultralight hiking?
The author cites 1992 as the year when it started to dawn on us (thanks, Ray Jardine) that we were carrying too much stuff.
If I sound a bit cranky, it's because some of my best hiking memories are now in the history books ;)
Current realities on the trail
are addressed in this book

Ramble On concludes with an examination of the reality of hiking in 2018 and beyond.
If you've done any hiking lately around urban centers, you know that you're just one little drop in the vast ocean of hikers exploring the outdoors.
More people, accessing more places more times, increases the stresses on all of us:
crowded trailhead parking and dirty restrooms


competition for viewpoints and campsites

encountering non-hikers (trail runners, bikers, ORV-ers, horses) on trails or in the backcountry
Specific topics
covered
American and Canadian hikers and backpackers appear to be loving their trails to death.
Not only does this intense, concentrated usage degrade the sometimes fragile terrain, it leads to social problems which many an old timer or veteran hiker bemoans:
trailhead vandalism and graffiti

sign removal or destruction


human waste and garbage

upheaval of wildlife

human noises from cell phones, radios, loud conversations, and shouting

crude, rude behavior between trail users

newbies taking unjustified risks, or being grossly unprepared for trail realities
The author addresses these problems, and also proposes some remedies.
It would make an interesting topic for discussion, no?
History of Hiking review:
HFH conclusions
Ramble On presents the history of hiking through mostly white American eyes.
It was delightful to see the topic examined through a gender inclusive lens wherever possible.

But it was disappointing to note the lack of historical information about long standing established native trails and routes, many of which serve as the foundation of today's hiking trails and place names.
In other words, the book picks up "history" with recorded words.

If you're a book skimmer, the index makes it easy to find a topic quickly.
And an irrelevant irreverent side note:
The title makes me think of Led Zeppelin every single time I see it. C'mon, you hear his voice too, right?
To sum up, this book is a fast read. It keeps you turning the pages to soak up the next interesting topic. Lots of great hiking facts and stories keep you entertained.


Sounds like an interesting read?
If you're looking for something to scratch your hiking + history buff itch, this is the book for you.
It presents and organizes information in a way which any hiker can appreciate, because the writing style is not in the vein of "dry old history tomes" (my apologies to any hard core historians reading this).
Would this gift make an unusual and excellent gift for the hiker in your life who has everything?
Absolutely!
Pick up a copy to give her, or gift one to your hiking buddy.
Ramble On
Home page > Best Hiking Books >
History Of Hiking Book Review
Hiking For Her: Hiking tips you can trust!