Enjoy Happy Trails, the free monthly newsletter from Hiking For Her.

Receive a free resource: Hiking Layering System Explained
Vegan Hiking Boots:
How To Find
The Best Pair

by Diane Spicer
Vegan hiking boots are designed for vegans, or for vegetarians making the transition into becoming vegan.
Okay, that was obvious.
Next question:
What's a vegan?
Someone who lives in a way to avoid animal cruelty or exploitation through her conscious choices.
In other words, no eating, using or wearing animal products.
Also, the avoidance of companies that use animals for unethical purposes such as product testing or entertainment is part of the vegan lifestyle.

Going vegan is a big commitment, because it requires vigilance about every aspect of your life.

I was a vegetarian for two decades, and a vegan for five years, in my younger days.
So I appreciate what this Society is all about.
And I recall how tough it was to find vegan hiking gear. Lots of time spent reading labels and ad copy, asking questions, contacting companies...

A legitimate question for a vegan hiker in the hiking boots department of a gear store is:
"How are these hiking boots made?"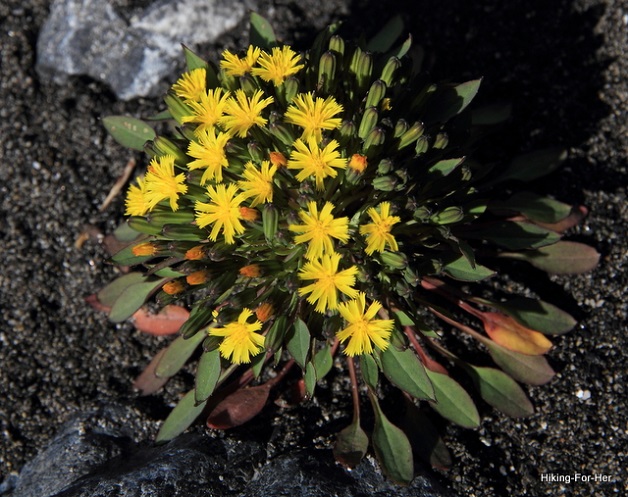 Vegan living appreciates the role of plants in our lives - and trail footwear.

Vegan hiking boot
components

A pair of vegan trail wear has to avoid obvious animal products such as leather.
The glue holding the materials together also needs to be from non-animal sources.
However, in today's hiking gear world, avoiding these things is not the big deal it would have been just ten years ago.
Today we have non-biological boot components including:

Fake suede materials that can mimic the look of leather

Recycled plastics

Hemp

Natural rubber

Synthetic meshes which "breathe"

Foam,




Urethane




Gore-tex for waterproofing
As you can see, there is a huge supply of boot components, with a nice mixture of synthetic and natural materials.
How to spot
a vegan boot?

You might be wondering how to tell if the hiking boots you're considering are truly vegan.
Don't expect many companies to explicitly label their vegan products.
They haven't caught on to the fact (yet) that it matters to some hikers.
You'll need to play detective before purchasing boots:

Read all of the information provided on line, paying close attention to the "spec" (specifications) sheet.

Examine the labels on boots you're handling in a gear store.


Shoot an email over to the company, asking direct questions about the components of the model you're interested in.
Here's a company that gets it right: REI, a trusted gear coop based in Seattle, WA.
Looking through their on-line offerings, I found several vegan footwear choices.
Tip: Use their categories" feature to drill down from boots, to women's hiking boots, to only vegan choices.

Or watch for "vegan friendly" in their product descriptions.

Take a look at this pair of women's vegan hiking boots.

And here's my top pick for vegan hiking shoes, based on how I size up a potential pair of boots.

Vegan hiking boots
reviews

Here is a resource for investigating all of your options as a vegan hiker: Vegan Outdoor Adventures.
You'll find plenty of options for footwear, as well as other hiking gear abiding by the vegan credo.
And for tips from Hiking For Her on how to choose the perfect trail footwear, read this.
Good luck on your quest for the best hiking boots, vegan style!
Home page > Best Hiking Gear >
Vegan Hiking Boots
Hiking For Her: Hiking tips you can trust!