Best Hiking Tips Blog
For You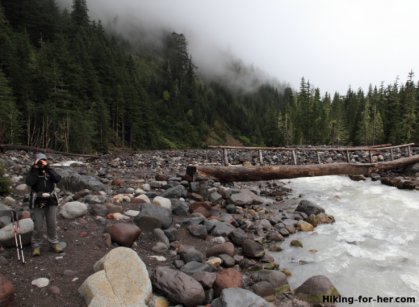 Scouting for the best hiking tips to share with you!
Hiking For Her's Freshest Tips!
by Diane Spicer
HFH's Newest Hiking Tips Blog is the place to check for brand new or updated Web pages which appear on Hiking For Her.
Apr 23, 2019
REI Classes: Five Ways To Use Them
Did you know that REI classes on outdoor topics are available year round? Discover five ways to use these classes as a hiker, backpacker, camper and explorer.

It's easy to become part of
this Best Hiking Tips
"blog within a blog"

Want to become part of this Best Hiking Tips blog?
Your trail wisdom and experience are most welcome!
Photos make it even better.
You can:

And if you like to wear a hiking skirt, share why it makes your trail time happier.
Thanks for your contributions!

Home page > Hiking For Her's Freshest Tips



Hiking For Her's weekly emails keep you current on hiking & backpacking news.


Free, fast, fun info for you, every week of the year - just use the box below!






flash giveaways
timely deals
steep discounts
freebies

resources
Why wait a whole month?
Plus, there's never enough room in the newsletter to share it all, so why miss out on exclusive Hiking For Her giveaways, limited time gear deals and discounts, freebies, updates, and more?

A short, info packed weekly email update will keep you current on all things hiking!
When you sign up to receive this update, you are agreeing to Hiking For Her's privacy policy.

Don't miss out!

Read more about these hiking weekly updates
| | |
| --- | --- |
| HFH Policies | Hiking For Her is a participant in the Amazon Services LLC Associates Program, an affiliate advertising program to provide a means for us to earn fees by linking to Amazon.com and affiliated sites. |