West Hill in Paya Terubong, Air Itam, Penang, Malaysia.
by Christopher Phun
(Air Itam, Penang, Malaysia)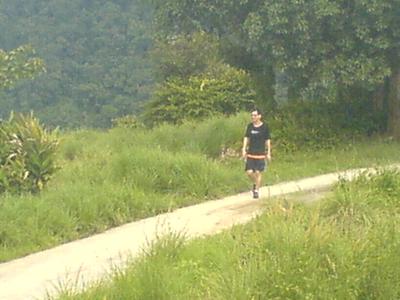 Welcome to the West Hill Hike in Penang.

This is the hike on a weekend that my wife and me does when the weather permits. It is a 3.42km distance one way making it a almost 6.9km walk and hike.

The main reason why we take this route was initially for health purposes to lose weight as an exercise but after we felt the enormous benefit from it, it has become a constant hike up to the end of the trail because it has a flower farm and we can see the whole island of Penang from there.

The end of the trail is at 450m above sea level which is the same area with the famous Penang Hill which is at 735m high making the hike shy of 285m.

On a normal day, my wife and I would just do the shorter 1.66km distant one way or 3.2km return trip about 2 to 3 times a week. The hike and return would take about an hour as work out to be a decent daily exercise.

We started doing this routine since September 2011 until today which is coming to 1 year.





Hiking For Her's weekly emails keep you current on hiking & backpacking news.


Free, fast, fun info for you, every week of the year.

Use the box below for fast sign up!






flash giveaways
timely deals
steep discounts
freebies

resources
Don't miss out!

Read more about these hiking weekly updates
As an Amazon Associate,  Hiking For Her earns from qualifying purchases. 



All rights reserved. 





Photo credits: All photos on this website were taken by David Midkiff or Diane Spicer.