Enjoy Happy Trails, the free monthly newsletter from Hiking For Her.

Receive a free resource: Hiking Layering System Explained

The Best Outdoor Brands
For Hiking Gear And Clothing

by Diane Spicer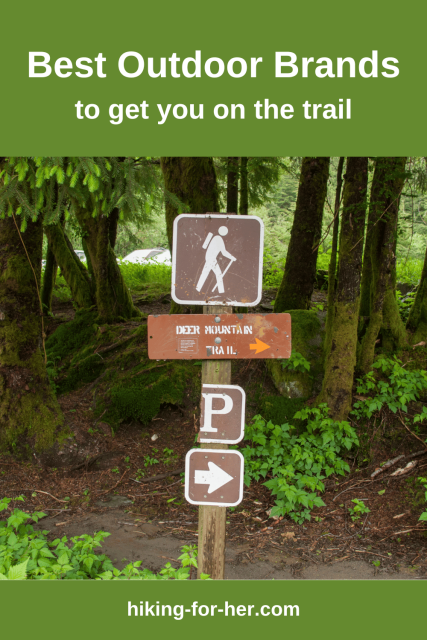 The best outdoor brands for hikers are a combination of factors:
a wide selection of high quality products

affordable prices

an easy way to see the product specifications before purchasing

easy shopping experience


decent customer service and return policies
If you're just getting started on purchasing outdoor clothing for hiking, backpacking, camping, snowshoeing, and other recreational activities, hiking brands might all look alike to you.
Hiking For Her to the rescue!

This page will give you the details on the best outdoor brands which Hiking For Her has used over the decades, and the reasons why you should consider their gear and clothing.
Let's get started on the trail to creating your own list of the best outdoor brands for hikers!

Long story short
on the best outdoor brands

We all hit the trail because we crave outdoor time.
But each of us has a particular blend of what we look for in the best outdoor gear.
Here's an easy approach:

Find yourself in the categories below.
Then take a hard look at the listed outdoor brands.
They all made it onto this page because Hiking For Her relies on them for day hikes, backpacking trips, and extensive back country adventures.
Why recommend hiking brands that don't deliver!?
HFH would never do that to you!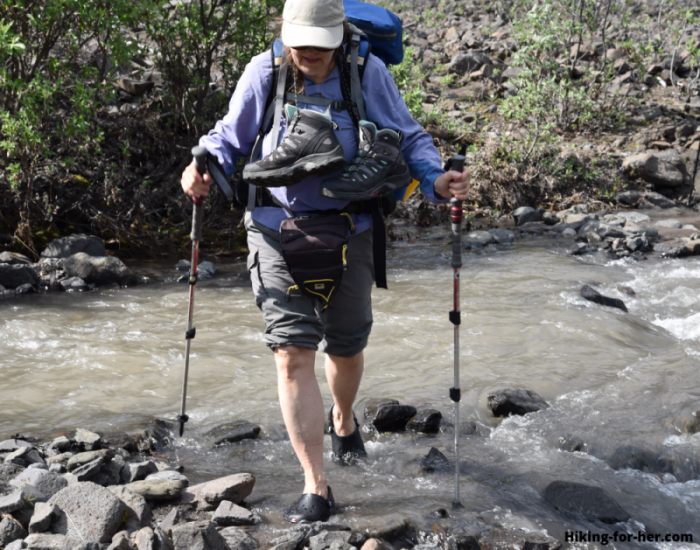 If it doesn't keep you comfortable, safe and happy on your outdoor adventures, why buy it?

Outdoor brands focused on wide selection
(and bargains)

You might not know you need it until you see it!
On the other hand, you might be hunting for a general category of gear, say a three season tent or a soft shell jacket.
It's useful to see several options, side by side.

It's great to have lots of color, weight, size and feature choices, too.
These companies will spread a wealth of easy shopping options at your finger tips (on line) or feet (brick and mortar shopping experience).
To get a taste of the discounts which can be yours, with an ever changing and tantalizing seasonal inventory, check them out frequently!

Hiking brands with a focus on
social responsibility

Worker's rights and fair compensation.
Avoiding environmental degradation and pollution.

Responsibly sourced materials and labor.
Getting more women into the company, and outdoors.
Any of these ring a bell for you?
Then shop these major outdoor brands:

Outdoor brands focused on quality

It's easy to buy a backpack and trail footwear these days. The Internet is crawling with companies claiming to be the best at everything under the sun.

And then there are companies whose brand names stand for quality and durability over many, many years.
Plus a quality customer experience, beginning with your first look at their gear and ending with your satisfaction with your hiking gear and clothing purchases.
Two companies I've dealt with for decades really stand out in this category:
Smaller companies like GarageGrownGear and  ULA Equipment also are worth a look for their thoughtful designs and attention to detail.

Best outdoor brands focused on
absolute best pricing

Some hikers need basic equipment at an affordable price point.
Beginners, for instance.
You're not sure if this hiking thing is going to be a long term relationship :)
Or maybe you're part of a group of friends or family wanting to get outdoors more - without breaking the bank.
So these companies are the places to search for gear deals:
Note that as a member of REI Co-op, you will receive a yearly rebate of around 10% on your purchases.
And they provide coupons to make it even sweeter to shop for new gear in late winter every year!

Outdoor brands focused on
women hikers

Sometimes a woman's just gotta have outdoor gear and clothing designed by women, for women.
These companies deliver the goods to female hikers:
Outdoor brands focused on
women looking for plus sizes

REI Co-op has made a committment to be more attentive to the needs of plus size hikers.
You can see a selection of their outdoor clothing in extended sizing here.
SkirtSports has an extended size line of active clothing for hikers and runners, everthing from tops to skirts and leggings.

The beauty of this apparel is that it was designed and tested by women who wear 1X, 2X and 3X, so you can expect good things!

Outdoor brands focused on
petite women

As a hiker of petite stature (okay, I've been short every since 8th grade), I struggle with pants that are too long.
And sleeves that slop around my fingertips.
Can you relate?

REI Co-op carries good hiking clothing in petite sizing, such as rain gear and hiking pants.


Notice the overlaps?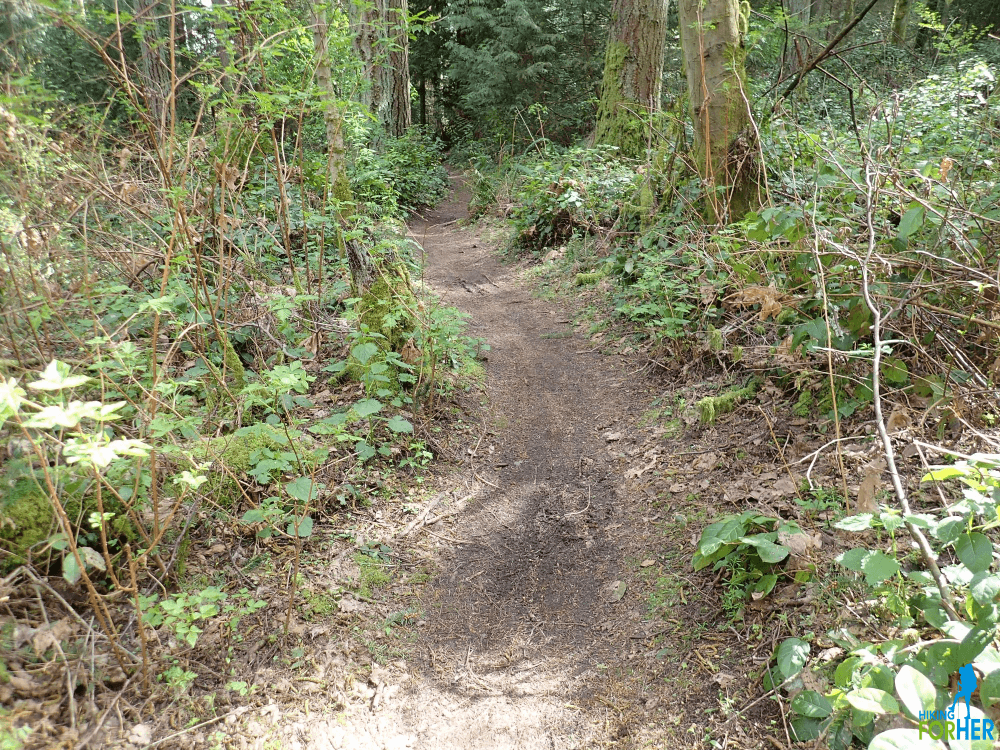 You want to choose the best outdoor brands for your style of hiking!
At the end of your shopping quest, the best outdoor brands are the ones which take you out onto the trail and deliver a great experience no matter what the weather tosses your way.
But if you like to hunt for outdoor brands that check multiple boxes, you can see which companies have it going on in several of the categories above.
And hopefully you've gotten to know a few new ones!
Now check out these tips on hiking and camping equipment.
Because day hikes lead to a strong craving for staying out there as long as possible!
Backpacking, it's called ;)

Home page > Best Hiking Tips >
Best Outdoor Brands
Hiking For Her is proud to be affiliated with these top outdoor brands.
When you purchase from them through the links on this website, HFH receives a small percentage of your purchase price without costing you anything extra.
Your support and vote of confidence in these hiking tips is greatly appreciated, because it allows more tips to flow freely for all hikers to enjoy.
You rock!
Hiking For Her: Hiking tips you can trust!