Enjoy Happy Trails, the free monthly newsletter from Hiking For Her.

Receive a free resource: Hiking Layering System Explained

Lifestraw Review:
A Hiking Hydration Option To Consider

by Diane Spicer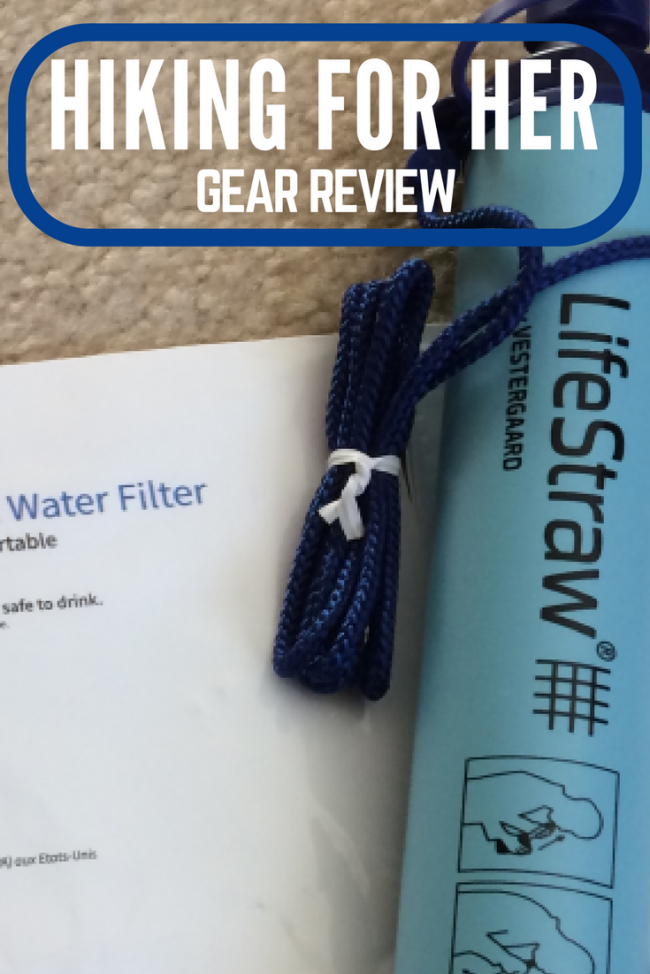 This Lifestraw review will give you all of the details about a minimalist approach to on demand clean hiking water.
Right after the disclosures...

Lifestraw Review disclosures

Hiking For Her received this personal water filter from Lifestraw  in exchange for an honest Lifestraw review.
If you decide to purchase a Lifestraw using this link, Hiking For Her will receive a small percentage of your purchase price without costing you extra.
This keeps the free hiking tips flowing, and is greatly appreciated.
Every hiking review on this website is aimed at finding the best hiking gear for you to use, regardless of your hiking ambitions.
Oh, and one more thing: I'm a retired microbiologist, so I know my way around microscopic trouble makers in surface water.

Now let's get down to business, shall we?
Technical specifications
in this Lifestraw review

If you usually skip the technical "specs" on your new hiking gear, I urge you to make an exception in this case.
Nothing is more critical than your drinking water in terms of guaranteeing your continued good health as a hiker.

You need to know that if you have to rely on surface water for your hiking hydration, you've got the technology to filter out microorganisms that can lay you out flat.
And that's where these Lifestraw specs come into the picture.
Weight: an impossibly low 2 ounces/57g

Filter: a hollow fiber membrane in a BPA free plastic case

Filter pore size: 0.2 microns (more on this in a bit)

Lifespan of the filter: 1,000 liters of filtered water (a huge volume of water that most hikers won't go through in a year of hiking)

No moving parts, just one end to place into the water source and the other end in your mouth. It really is a straw!
Both ends are capped off.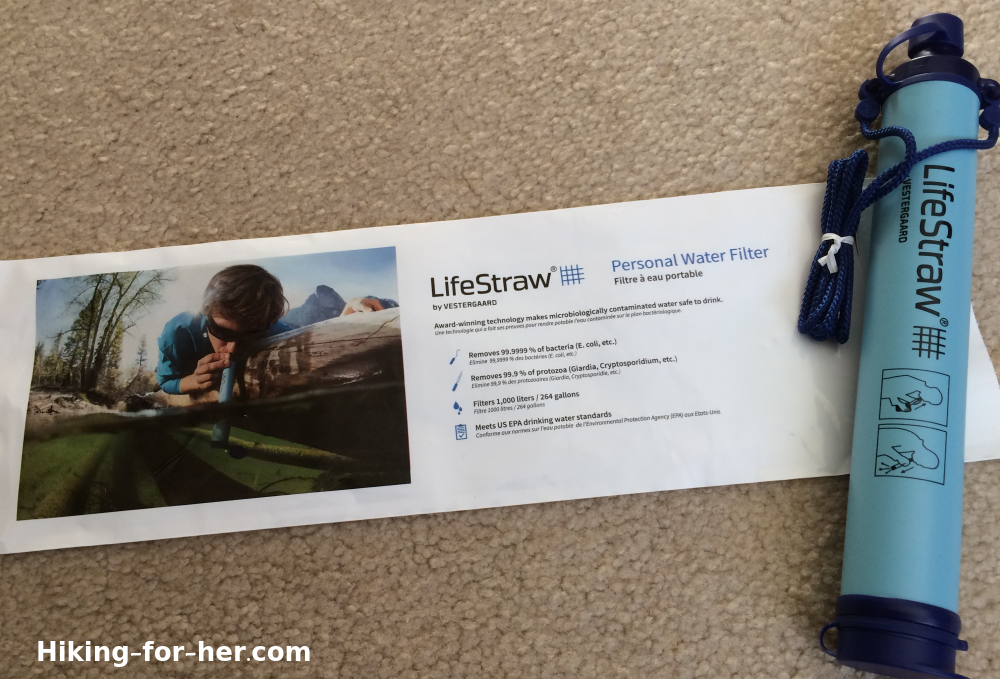 So what's up with the microns?

Microns as in microscopic, right?
Microns are how a microbiologist talks about the size of something that can't be seen without a (wait for it...) microscope.
A micron (or micrometer) is one one millionth of a meter.

If you have a meter stick handy, squint your eyes real tight to see the micron markings on it.
Just kidding. That will probably give you a head ache.

Keep reading this instead.
So if the Lifestraw filter has a pore size of 0.2 microns, can it stop microscopic bacteria in water from entering your mouth?
According to the specifications (which were not verified by Hiking For Her), yes it can.

Removal of 99.9999% of waterborne bacteria including E. coli (a notorious fecal coliform trouble maker)

Removal of 99.9% of protozoan parasites, including Giardia & Cryptosporidium

(intestinal free loaders lurking in surface water)
Why virtually 100% removal?
Because an E. coli bacterium is about 1 or 2 microns (depending on whether you measure length or diameter).
And the parasites are huge compared to the filter, around 12 - 15 microns by 6 - 8 microns outside of their cysts (6 - 10 microns).
So none shall pass the 0.2 micron filter!
And that's a very good thing if you're a hiker having to rely on untreated surface water.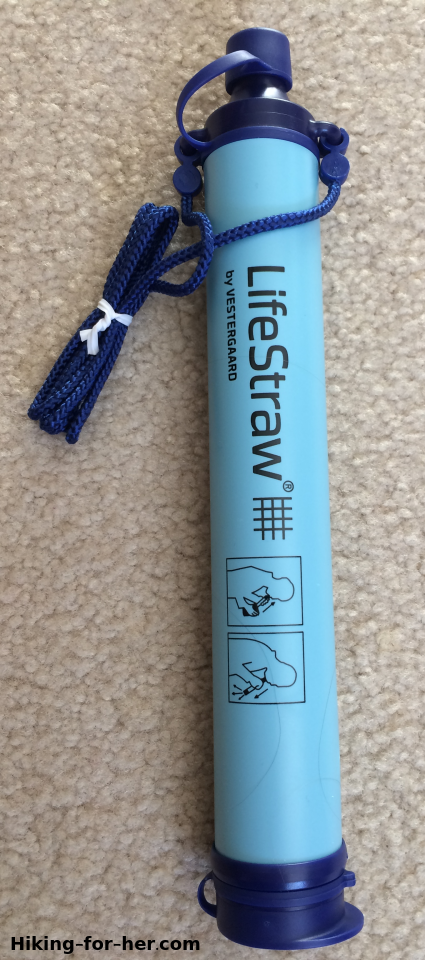 Pop off the attached plastic caps on the mouthpiece at the top & the filter access at the bottom, and you're all set.

Lifestraw review:
a few things to note

Prime the filter in water for the count of ten before taking a few quick sips.
Don't allow this unit to freeze or sit in direct sunlight for hours and hours - guard the filter from damage.

The Lifestraw cannot remove viruses, which are much smaller than bacteria.
The size of a hepatitis virus is measured in nanometers, which is even smaller than a micron.

To remove viruses from your drinking water, boiling is the safest method.

There is Lifestraw filter technology capable of removing viruses. Visit their website for details.

It's up to you to track how many times you've used your Lifestraw, and replace it when it has maxxed out.
I plan to keep track in my trail journal.
A worn out filter won't allow water to pass through it, so if you sip and sip with no results, you need to replace your Lifestraw.

If the water source you wish to drink from is murky or filled with tree debris, you can pre-filter it.
Scoop some water into a plastic bag.

Allow gravity to work its magic, pulling the big chunks to the bottom.

Use your Lifestraw to drink from the top, less turbid layers.

Take home lesson: Keep your filter as free of debris and gunk as possible, so those small pores don't fill up and compromise the Lifestraw.
In my microbiological opinion, each hiker should carry her own Lifestraw to prevent cross contamination of the mouthpiece.
Clean the mouthpiece every day with a non-toxic moist towelette, or soap and water - a small hiking hygiene practice that can save you big intestinal trouble.
And follow the manufacturer's instructions for cleaning the filter once you're back home - it's easy, and minimizes the chances of a dirty filter the next time you use the Lifestraw.


Lifestraw review big question:
do you need this
personal water filter?

If you love the idea of not using iodine for water purification, this Lifestraw will filter your water without a harsh after taste.

If you don't want to carry extra fuel to boil water before drinking it, Lifestraw to the rescue!
Heading into the back country, going fast and light? This Lifestraw will keep you hydrated without burdening you with weight or bulk.
So ask yourself the obvious question, and then decide if this personal water filter fits your hiking style.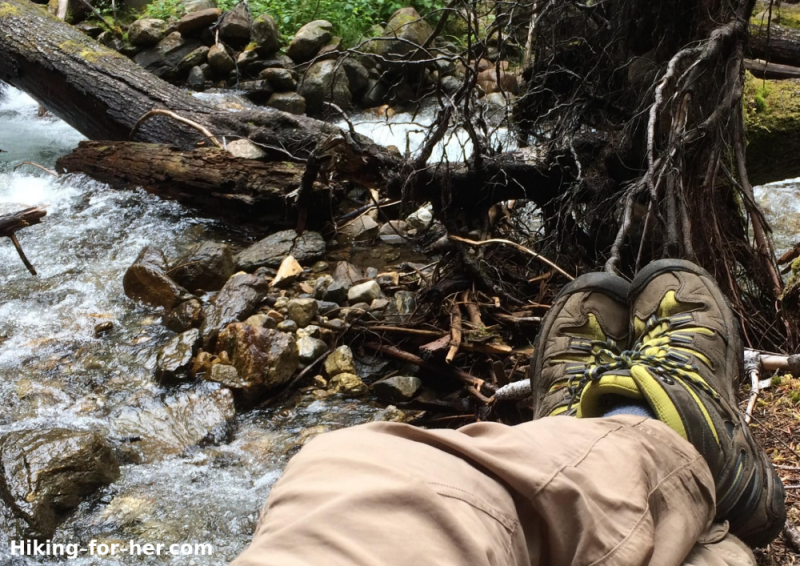 Spend your trail time relaxing near your water source, knowing that your Lifestraw is handy.

Where you hike matters

If you hike in "front country" conditions (areas with heavy human traffic and habitation), you might want to consider a different Lifestraw.
Why? You are more likely to encounter animal manure and human feces in surface water, along with agricultural and mining chemical run off.

A water bottle version of this technology (Lifestraw Go) will filter out bacteria and parasites with the same high efficiency.

It also reduces your exposure to chemicals in the water.
Read all of the details (and more juicy microbiology tidbits) in my Lifestraw Go water bottle review here.
Lifestraw review conclusions

Ever wish you could kneel down beside a back country stream and drink out of it, just like your canine companion does?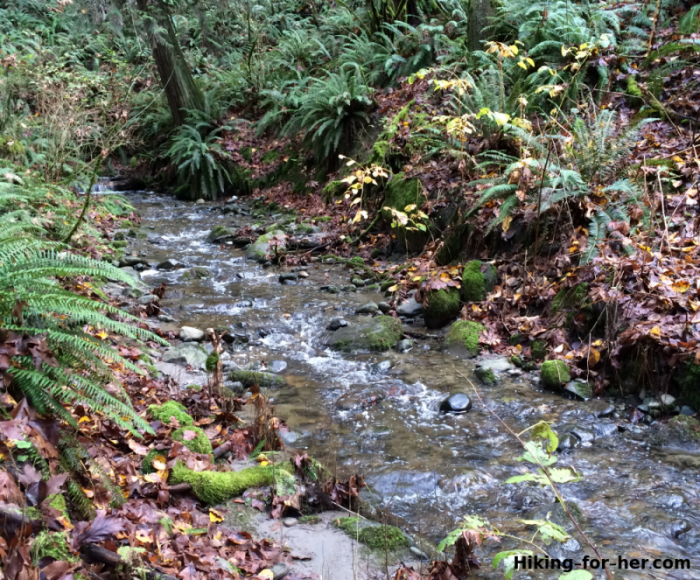 Sure looks like clean water. But is it?
Now you can, with this lightweight Lifestraw technology.
I will be taking this nifty piece of survival gear along with me whenever I know that surface water will be a big part of my hiking agenda.
And I'll take very good care of it so I can purify my water!
Clean water = good health, right?
I am also happy to know I have a Lifestraw in case an environmental or natural disaster cuts off my home water supply.

If this water filtration technology is exactly what you need for your hiking or preparedness plans, get yours now!
Home page > Hiking Gear Reviews >
Hiking For Her Lifestraw Review
Hiking For Her: Hiking tips you can trust!